MILLICENT A. CRISP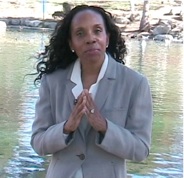 is the United States Representative for a United Nations based G-7 supported Private Foundation that facilitates the funding for Social, Humanitarian and Infrastructure projects in emerging Countries.  She is currently working with Countries in South and Central America, Africa and the Caribbean.
Millicent is a Licensed Real Estate Agent/Project Manager brokering high-end projects with Budgets ranging from $50M+ to $500M and above. Millicent has over fifteen (15) years experience in business, banking, finance and multimedia. 

She is a published writer, a career counselor, and an accomplished award-winning actress, broadcaster and producer. 

She first gained notice writing, producing and starring in a play that earned her a scholarship offer to the University of Southern California. 

Ms. Crisp worked in the legal department at Warner Bros. Studios and was the Director of Operations for the inaugural edition of the National Black Talent Directory where she developed and produced magazine format radio and television shows that featured celebrities.

Millicent spent six years in New York City.  Working with Knight-Ridder, she was responsible for interviewing CEO's of Fortune 500 firms for the conglomerates media group. 

Millicent worked with Newsweek Books Division as Administrative Associate, Polygram Records in the A & R (Artists and Repertoire) Division and has produced several jazz shows in Hollywood, California (with Celebrity Gospel Artists) and produced entertainment for the Screen Actors Guild (SAG).

Ms. Crisp attended The New School For Social Research in New York City with an emphasis in Business Administration.  Millicent is a Graduate of Millionaire University in Cape Coral, Florida and a Graduate of St. John Chrysostom's Seminary.  She is an Ordained Minister.

Millicent is the Missions Coordinator for her Church and also functions as a Sunday School Teacher. 

She is a Music Teacher and Outreach Coordinator for SAPPA (Scholarship, Audition, Performance, Preparatory, Academy) under the Direction of International Jazz Pianist Billy Mitchell. 

Millicent is a Partner with the City of Pasadena, California Armory Center For The Arts and an exclusive Member of the National Association of Professional Women.  Her interests include Guitar, Jogging, Swimming, Bicycling, Music, Traveling, Martial Arts, Reading, Writing, Dancing and Movies.